Imagine getting involved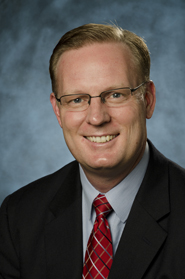 As president of Northwestern, I've had the privilege of meeting with many students, parents, alumni and friends of the college. Students and alumni talk about finding a home in an authentic community that is unlike anything they've ever experienced. Northwestern supporters share stories of being drawn to and inspired by our mission. They respect and admire Northwestern for the same reasons I love this college: because we are committed to academic excellence with a Christ-centered focus within a Reformed perspective—something that makes us unique, even among Christian colleges.
A Northwestern education is a partnership between God, educators, students and those whose passion for Christian higher education is expressed through intercession, involvement and investment. Contributing to the learning of young people, helping them to discern and develop their gifts, and equipping them to engage the world and impact Christ's kingdom is redemptive. It also recalls for us that we are still learners too, still responding to God's call for our lives and resources.
I invite you to consider supporting Northwestern's mission and the students and graduates who live it around the world.
Blessings,

Gregory E. Christy
President